News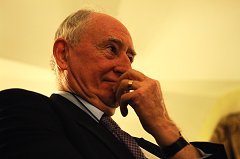 Foster Murphy attending reception at House of Commons
October 2012
Foster completed seven and a half years continuous work for Family Support Work in Hove. After a strategic review in 2004 he had been engaged to put the recommendations into practice over an 18 month time-scale, but had been retained to do a range of tasks, notably around fundraising.
December 2012
During 2012 Foster was engaged to be the 'London end' of the organisation of the biennial conference of the International Association for Volunteer Effort, which gathered some 400 people from 80 countries from all continents at Church House Westminster in December. At the closing dinner Foster was presented with an inscribed gift to mark 30 years involvement in the Association.
January 2013
The network organisation EU Consult held its Winter Conference in London, which Foster was present at.